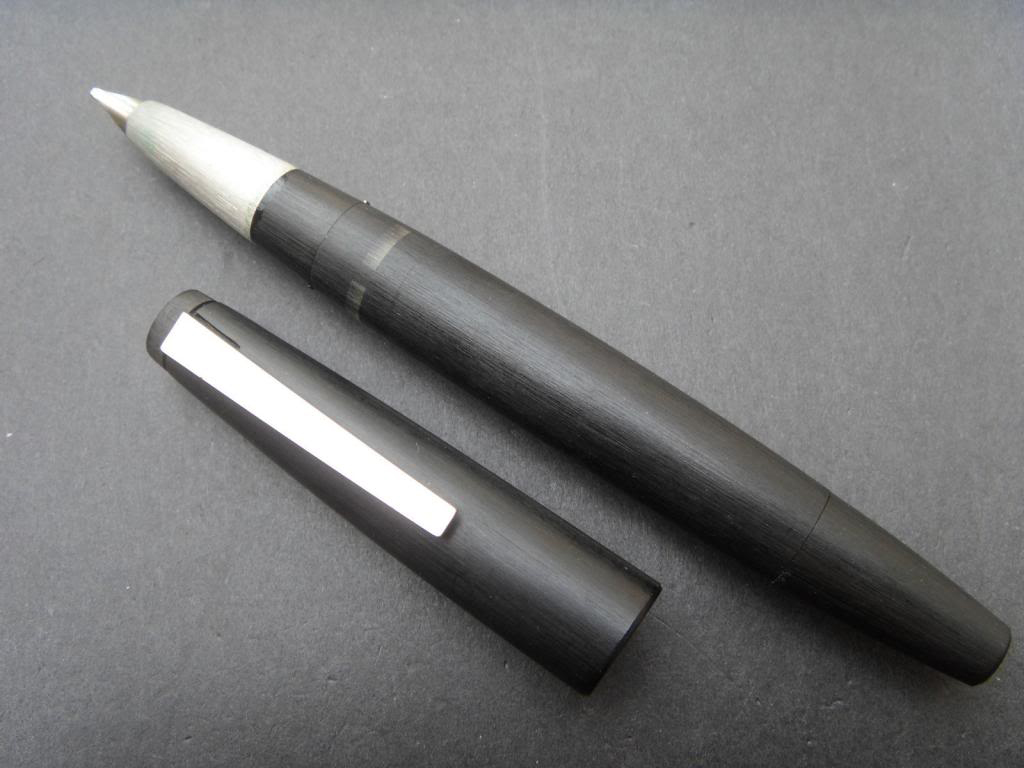 The first member of the Lamy 2000 series, the fountain pen, was introduced in 1966, a transitional period for writing instruments in general and the Lamy firm in particular. In the mid-1960s, Lamy found itself in need of a breakout hit. Its Lamy 27 model of the mid-1950s was a success, but they sought a new product to increase sales and demonstrate to the industry that it was not a one-hit-wonder.
Prior to the launch of the Lamy 2000 in 1966, Lamy was something of a forgettable pen company. Lamy's genesis is with C. Josef Lamy, a representative in Heidelberg of the Parker Pen Company. In 1930 he launched his own company to sell pens under the Orthos and Artus brands. He struggled through World War II (producing munitions and pens in the same factory), later to relaunch the company as C. Josef Lamy GmbH in 1948.
From the book, "40 Years Lamy Design", which is a bilingual treatise of the elements and origin of Lamy design comes this:
1966 – In the search for new opportunities to strengthen the profile of the Lamy brand, the young Marketing Manager Dr Manfred Lamy finds the way to best match his own ideas and preferences in the Bauhaus philosophy and in the clear, functional design of modern companies such as Braun and Olivetti. And in the person of Gerd A. Müller, a former designer at Braun and joint creator of the famous Braun Sixtant SM 31 electric shaver, he also encounters the ideal design partner for his entrepreneurial ideas. The autumn of this year sees the introduction onto the market of the first product emanating from this partnership that is destined to remain successful for many years: a fountain pen with the name LAMY 2000, which rigorously challenges the overblown shapes of the design taste of the day. With its functional shape determined solely by practicality, its brave combination of materials such as stainless steel and Makrolon and its innovative technical details including a sprung clip, this revolutionary writing instrument does not just define new standards for the sector. For Lamy itself it also marks the beginning of a new era – of distinctive Lamy Design.