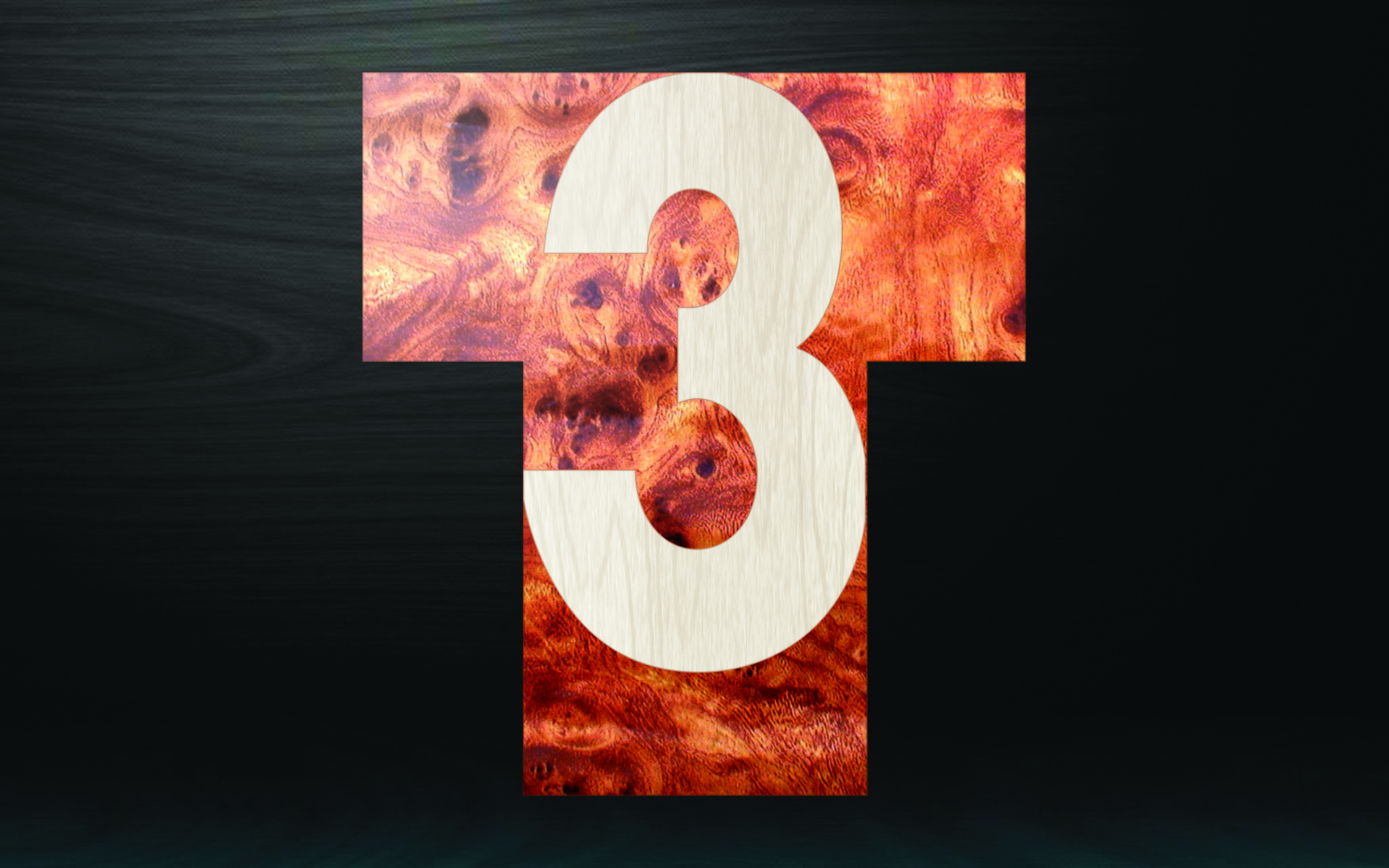 My grandfather loved to work with wood. He often built models of his inventions out of wood to prove the fit and dimensions prior to making the parts out of metal. Late in his life he crafted several beautiful things from wood, including many with inlays.
I wish he was still with us and I could ask him to help me make a T3 wood inlay. Maybe I will attempt it myself some day, but until then I took to a media that I am more adept in and photoshopped this.
The field wood is black stained cherry. The "T" is burled olive wood and the "3" is pickled birch.