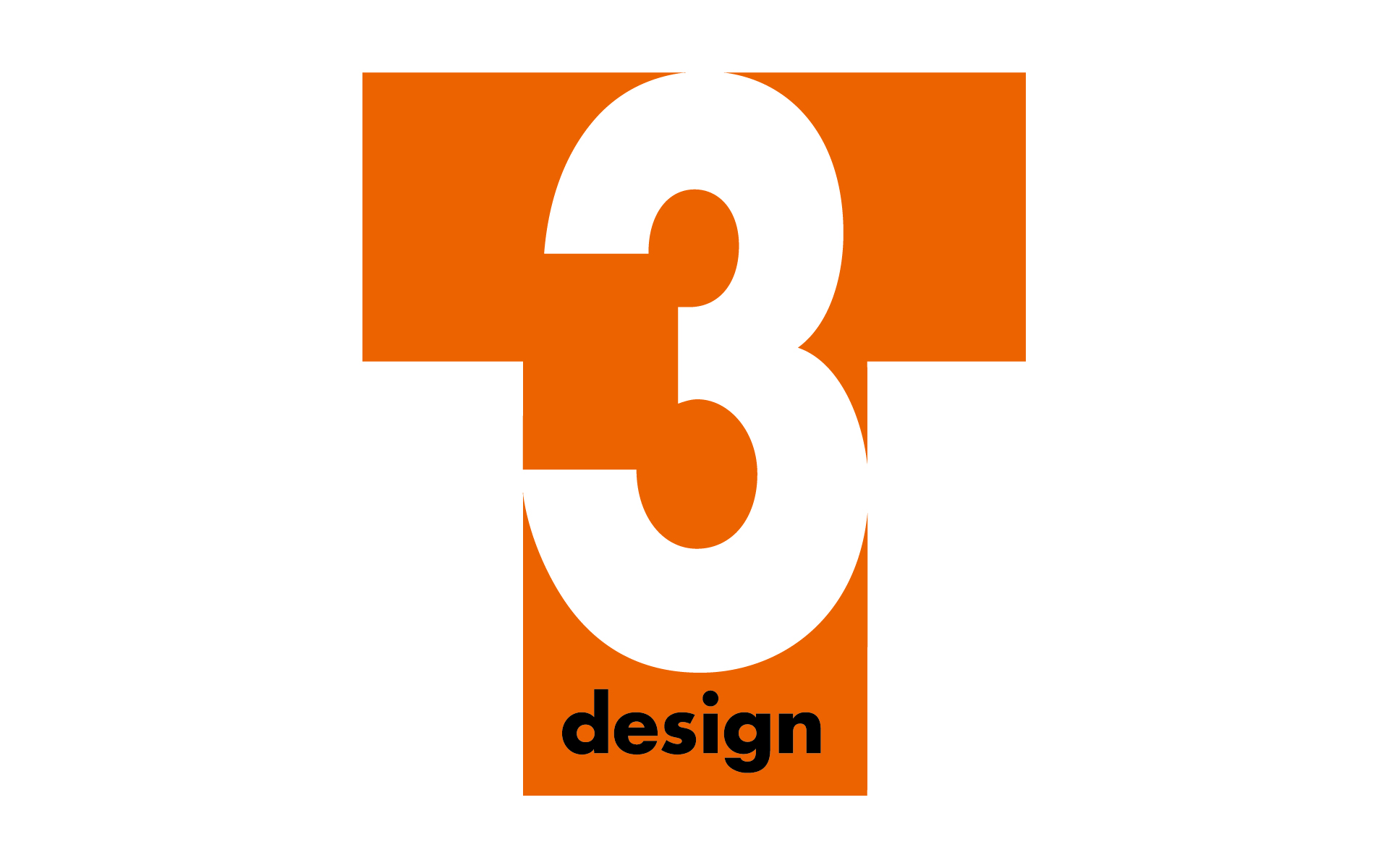 I have always enjoyed graphic design. I am the third (III) in line with my surname, so when I was young my family called me Trey. Later in life I started signing and initialing things with "T3". Sketching and playing around with a "T" and a "3" I eventually overlaid them and started playing with the letter forms and the spacing interactions. What resulted is the "T3" logo you see here.
One day I created a Stained Glass background image for my computer using my logo as the basis. That started me thinking of other ways I could render my logo and the T3 Project was born.
I maintain a list of ways I could render the T3 Design logo and add to the project as I find the time and creativity. Many of the initial ideas were photoshopped images, but I soon came up with ideas that were tangible objects. Whether "real" or computer generated, every entry in the project follows the format of the first: the T3 logo is in the same place and is the same size. The final images are all 1920 pixels wide x 1200 pixels high with the "T3" centered and 920w x 1000h.
Click on the "T3" in the menu if you want to limit the entries on the screen to just T3 Project pieces.
Other ideas waiting to be done:
light bulbs hanging on their wires
crochet or knitting (or both)
needle point or cross stitched (or both)
book spine (maybe foil stamped)
stencil tagged on something
tooled into leather (western)
taped off like getting ready to paint
chalk outline on pavement (think crime scene)
"brand" guide
brand on a cow (or even better, a zebra)
flowers in a flower bed (like in fancy landscaping)
meatloaf with ketchup
bottle caps (like a pixelated image)
torch cut metal
mowed into grass, or a crop circle thing
ice sculpture
indie concert poster
tread pattern in the bottom of a shoe
pavement, pavestones, etc.
mosaic in asphalt roadway (made of found orange objects)
cars in a parking lot
architectural plan
painted on a barn
painted on a brick wall
seats in a stadium
post-it notes
shaved into hair on head
tattoo
christmas lights
craters on the moon
"grand canyon"
mustard on a hamburger
pin art / replicator