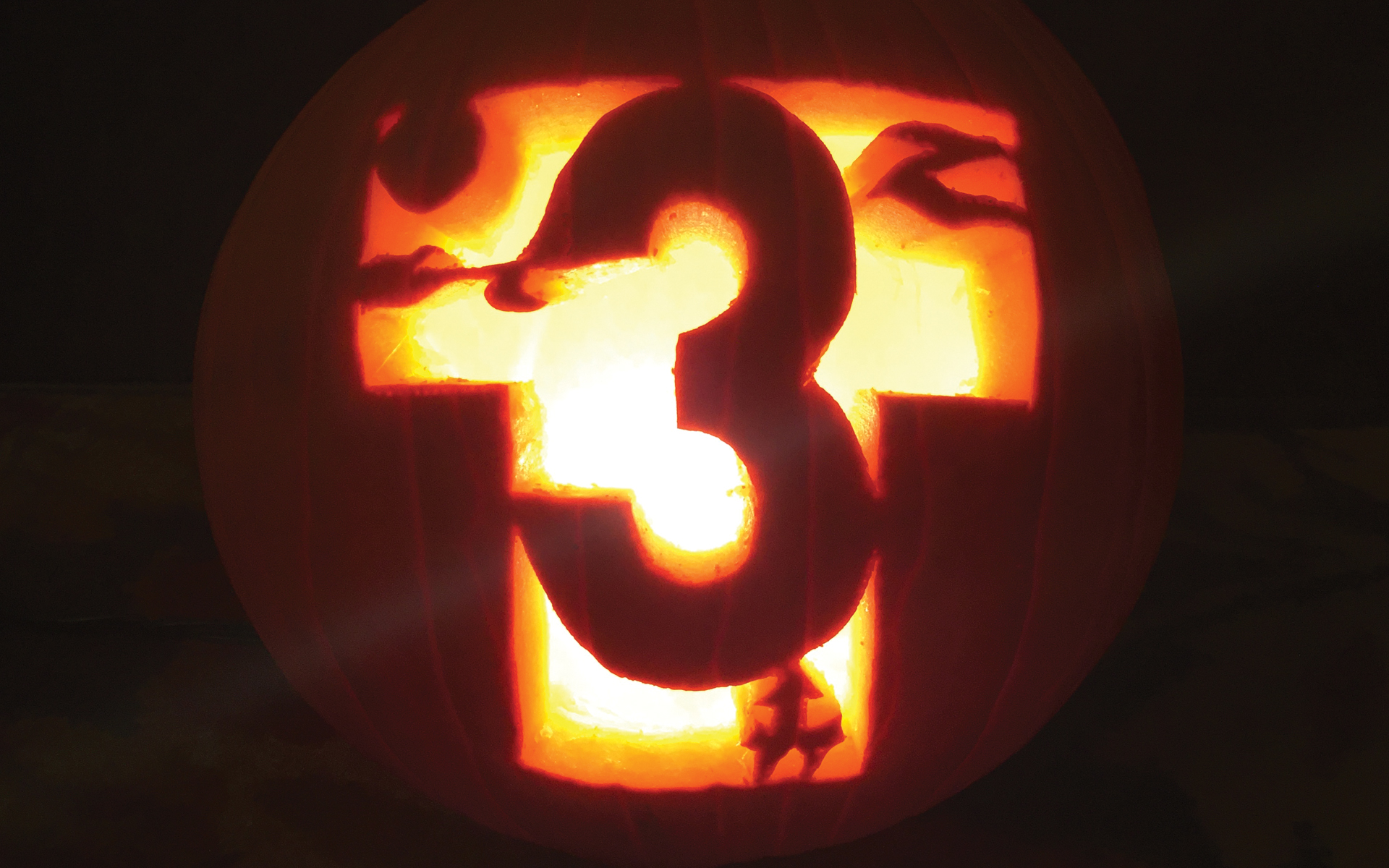 Carving pumpkins into Jack-O-Lanterns is a time honored tradition of fall. My youngest and his grandmother went to the pumpkin patch and got several nice specimens and the "tools" to carve them. By tools I mean these really handy little saw looking devices in several sizes that are much easier to use than the huge kitchen knives we used when I was a kid.
After carving the designs the kids were interested in I thought it would be a shame to let the holiday go by without a T3 carved into a pumpkin.
A little adjusting for the spooky factor in Illustrator and the familiar brand was reborn as a T3-O-Lantern.